Honorary Coach Program
In an effort to share the college student-athlete experience with the campus community, the Office of Academic Services, the Dean's Office and the Athletic Department have developed the Honorary Coach Program for Faculty.
The Mission of the Honorary Coach Program for Faculty is to connect the athletic department with faculty as partners in the education and transformation of Providence College student-athletes. The program provides randomly selected faculty members an opportunity to witness first- hand the physical and intellectual demands of preparing for competition, as well as the teaching techniques that coaches employ to enhance performance and inculcate a spirit of healthy competition. Hosted by members of the student-athlete services staff, faculty members participate in pre-game preparation and get a close-up view of the action during the game.
Honorary Coaches for 2018-19
Volleyball v. Butler on October 18, 2018
Dr. Julia Camp, Associate Professor of Accounting and Fr. Thomas Davenport, O.P., Assistant Professor of Physics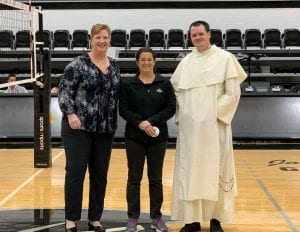 Women's Soccer v. Seton Hall on October 21, 2018
 Dr. Christine Earley, Professor of Accountancy and Dr. Susan Skawinski, Associate Professor of Education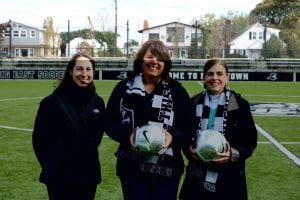 Men's Soccer v. Georgetown on October 24, 2018
Fr. Thomas Garrett, O.P., Professor of Theology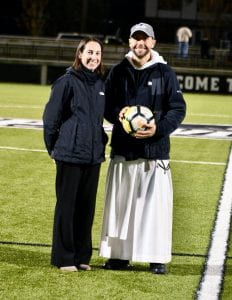 Men's Basketball v. Holy Cross on November 13, 2018
Dr. Megan Chang, Associate Professor of Voice and Diction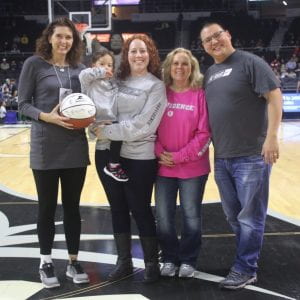 Men's Basketball v. Xavier on January 16, 2019
Dr. Vivian Okere, Professor of Finance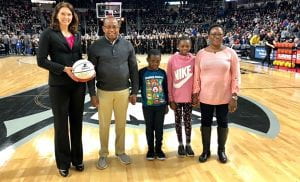 Men's Basketball v. Marquette on February 23, 2019
Dr. Robin Greene, Associate Professor of History
Men's Ice Hockey
Dr. Vivian Okere, Professor of Finance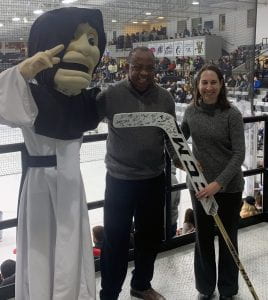 Women's Basketball v. DePaul on March 1, 2019
Dr. Wendy Oliver, Professor of Dance and Dr. Michael Shafer, Assistant Professor of Finance
Men's Lacrosse v. Georgetown on April 6, 2019
Dr. Ainslie Schultz, Assistant Professor of Marketing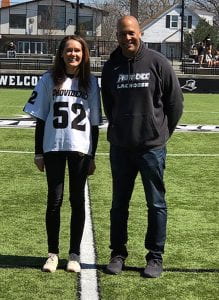 Men's and Women's Track at Ocean State Meet on April 12, 2019
Dr. Michael Spiegler, Professor of Sociology and Dr. William Hogan, Associate Professor of English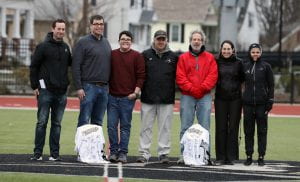 2017-18 Honorary Coaches for Men's Basketball
PC vs. DePaul – Dr. Matt Dowling, History
PC vs. Xavier – Fr. John Vidmar, O.P., History
PC vs. Georgetown – Dr. Wataru Ishizuka, Mathematics
PC vs. Creighton – Professor Kirk Bozigian, Marketing
PC vs. Butler – Dr. Bryan Marinelli, Office of Academic Services
2016-17 Honorary Coaches for Men's Basketball
PC vs. St. John's – Dr. Terence McGoldrick, Theology
PC vs. Butler – Dr. Edward Szado, Finance
PC vs. Xavier – Dr. Ted Andrews, History
PC vs. Marquette – Professor Kate Lohman, Theater, Dance and Film
2015-2016 Honorary Coaches for Men's Basketball
PC vs. Harvard – Dr. William Bonney, Theology
PC vs. Boston College – Dr. Zophia Edwards, Sociology
PC vs. Seton Hall – Dr. Tobias Harper, History
PC vs. Butler – Dr. Colin King, Philosophy
2014-2015 Honorary Coaches for Men's Basketball
PC vs. Albany – Dr. Deirdre Snyder, Management
PC vs. University of Rhode Island – Professor Ann Kelley, Accountancy
PC vs. Xavier – Dr. Ray Sickinger, History
PC vs. Villanova – Dr. James Keating, Theology
PC vs. Seton Hall – Dr. Maureen Outlaw, Sociology
PC vs. Marquette – Dr. Vance Morgan, Philosophy
PC vs. Butler – Dr. Margaret Reid, English