Morgan O'Brien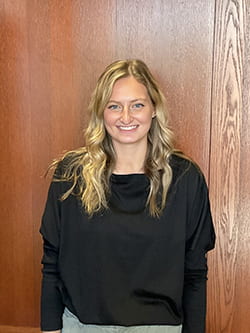 Graduate Assistant, Student-Athlete Services
B.A., Psychology, Stonehill College
Hobbies and Interests
I love to be active, so I enjoy working out, playing sports, being outside, etc. I also enjoy spending time with friends and family and exploring new places.
What I like most about working with students
I really enjoy creating relationships and interacting with students. I also enjoy being able to support and guide all students to their academic success and fullest potential.