Online Tutoring: The Write Site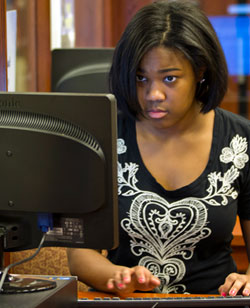 The Write Site welcomes essays up to seven double-spaced pages and provides written feedback from a tutor within 72 hours or less. Most essays receive a response within 48 hours.
It is always best to submit your work at least three or four days before the due date so that our tutors have enough time to respond and you have enough time to revise.
Please keep in mind that The Write Site is not an editing service.
Submit to The Write Site:
Write Site Submission Form