Online Tutoring: The Write Site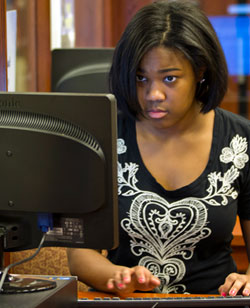 The Write Site allows students to submit written work and request video conference meetings with our writing consultants. Students who request feedback through the Write Site will be contacted by a writing tutor within 24 hours to make meeting arrangements.
Students who do not have a reliable internet connection or access to video conferencing technology are asked to contact Will Toner (wtoner@providence.edu), Sr. Associate Director of the Writing Center, to discuss alternatives for feedback. Will is also available to answer any general questions that you might have about online writing support.
Please keep in mind that the Write Site is designed to provide more holistic feedback on your work; it is not intended to be an editorial service. Please also remember that your professors continue to serve as your primary points of contact for questions regarding your coursework.
Submit to The Write Site:
Write Site Submission Form